Choose a Dynamic Composite Door
If home is where the heart is, a door is the first gateway.
Are you a DIYer? Someone who likes to take their home renovation into their own hands? Maybe you're looking to create your own bespoke front door, just to your specifications. Or an architect working one on one with a client who needs that something extra. At Just Doors & Conservatories we can offer you beautiful designs with great energy efficiency.
Make sure that when you decide to install your next composite door, you come to Just Doors & Conservatories. Composite Doors have incredible benefits when compared to other doors, like weatherproofing, solid weight, and greater security. Use our quoting engine today so that you can get a price quickly.
Composite Doors & Safety
Complete Weatherproofing
PAS 24 Accreditation
Ultion Locks
Secured by Design Yale Lockmaster Door Lock as STANDARD
Solidcore Heavy Duty Hinges as STANDARD
Protecting your home is important, and we ensure that you're protected as much as possible. Our composite doors are fully weatherproof. Protect your home from the elements by making the right choice with composite doors.
You can protect your home from more than the elements, with optional GU Slam locks or Ultion locks. These locks provide multiple benefits to homeowners, offering more than just a deterrent to intrusion. We also offer a Yale Conexis Auto Lock that can be set up to any smart phone, so that you can unlock the door as you approach or lock it behind you when you leave. Track your keys on an app or offer digital keys to your family and friends!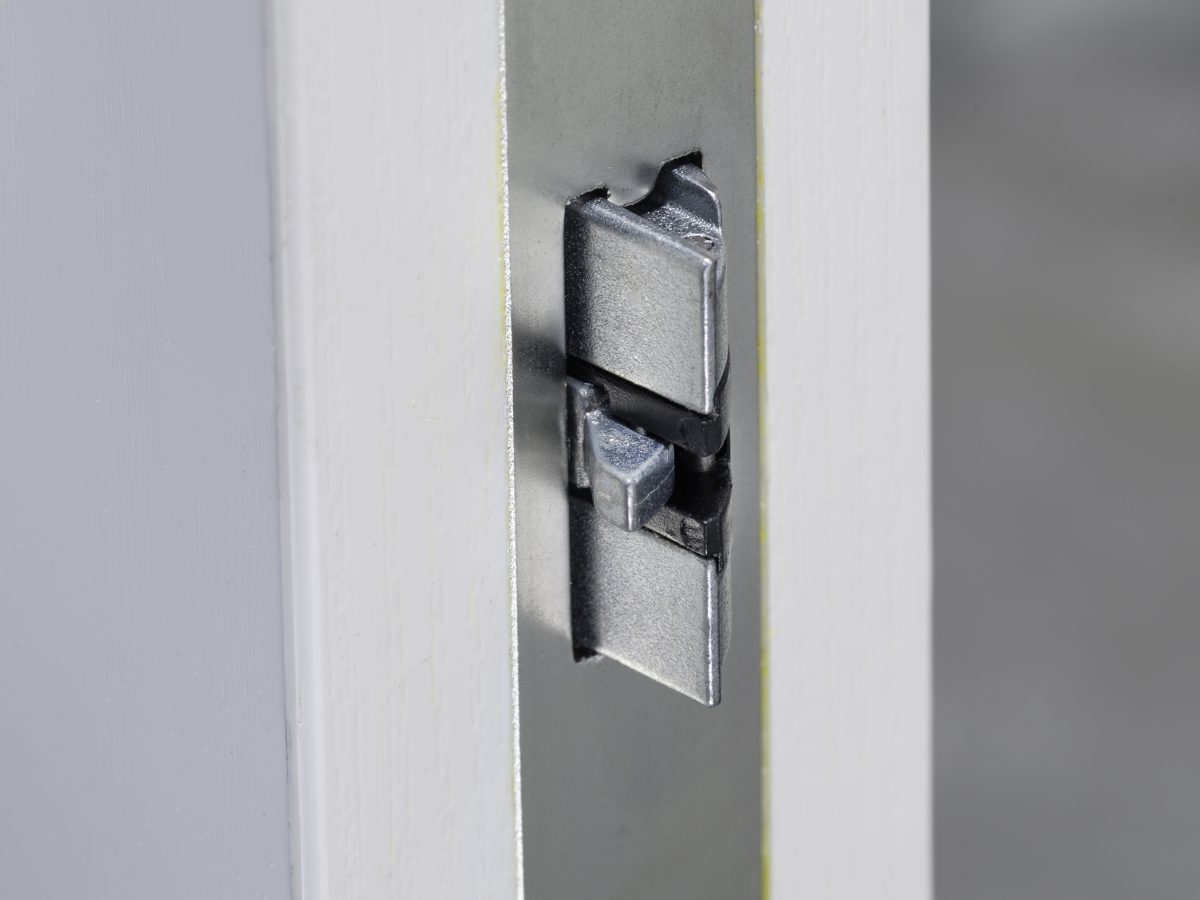 Bespoke Composite Doors
First impressions matter. If you're looking for an easy way to improve your home and improve your property value, there's no easier way than through your front door. You can choose ultra modern smooth composite doors with square windows, and chrome accessories. Create a sleek finish for a contemporary home.
Choose from our traditional composite doors with woodgrain finishes and arched windows, to match heritage designs. Use our quoting engine so that you mix and match your designs. You can create the dream front door for your supply only renovations regardless of whether you're local to us in Nottinghamshire or elsewhere within our delivery area.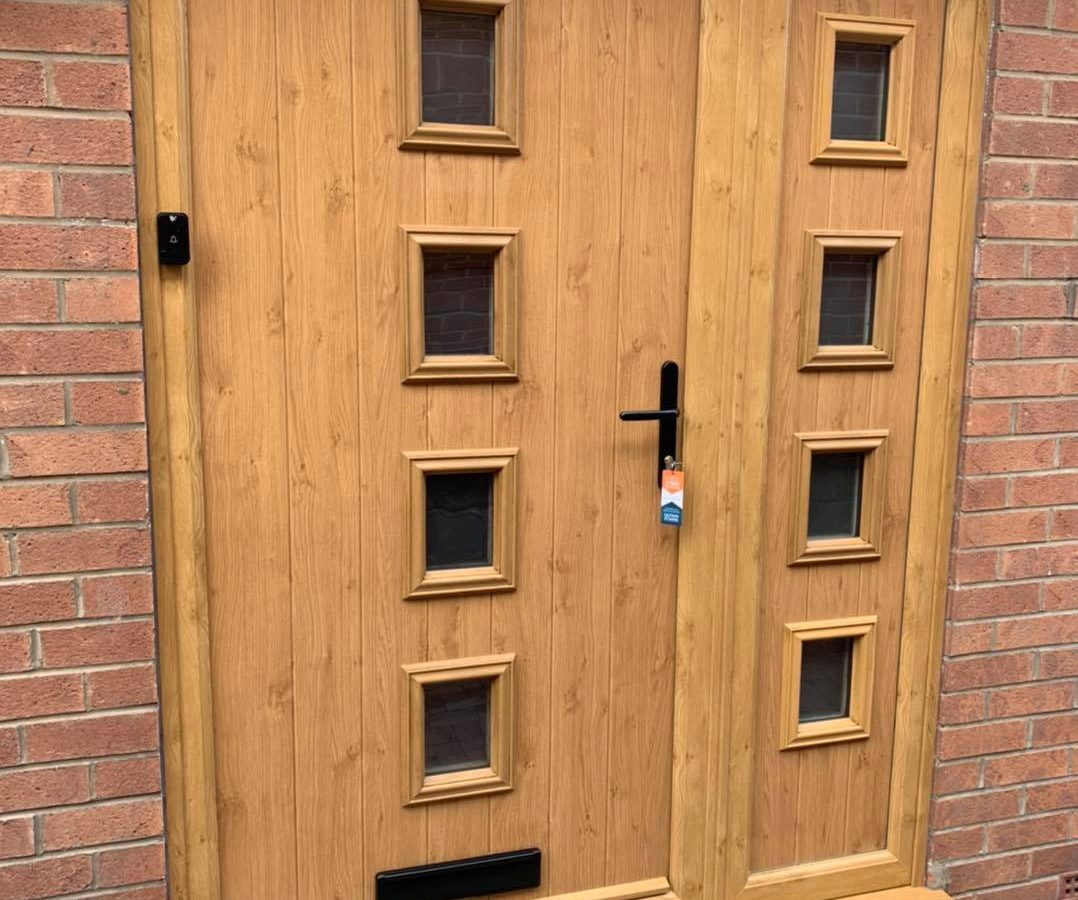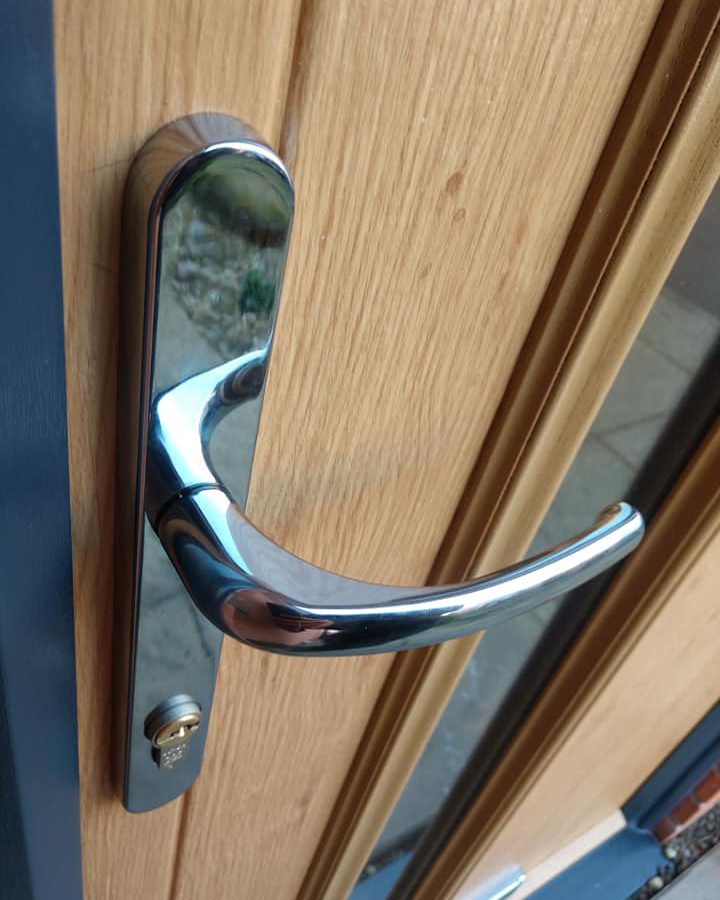 Technical Specifications
Performance
Value
Warringtonfire Accreditation (for Fire Doors)
Certifire Certificate (for Fire Doors)
20 Year Corrosion Guarantee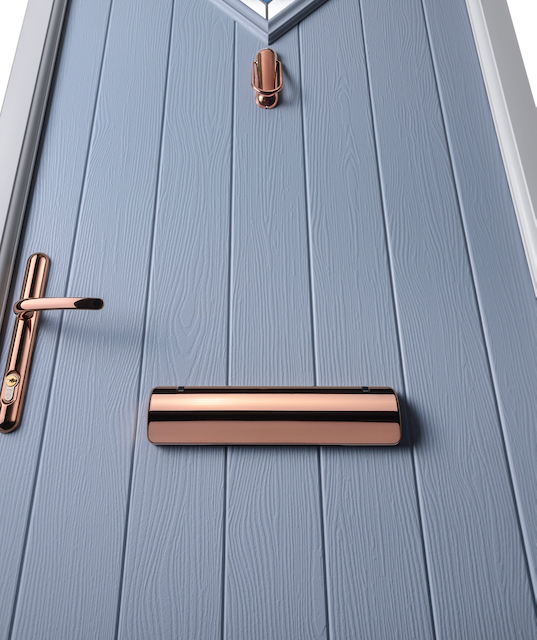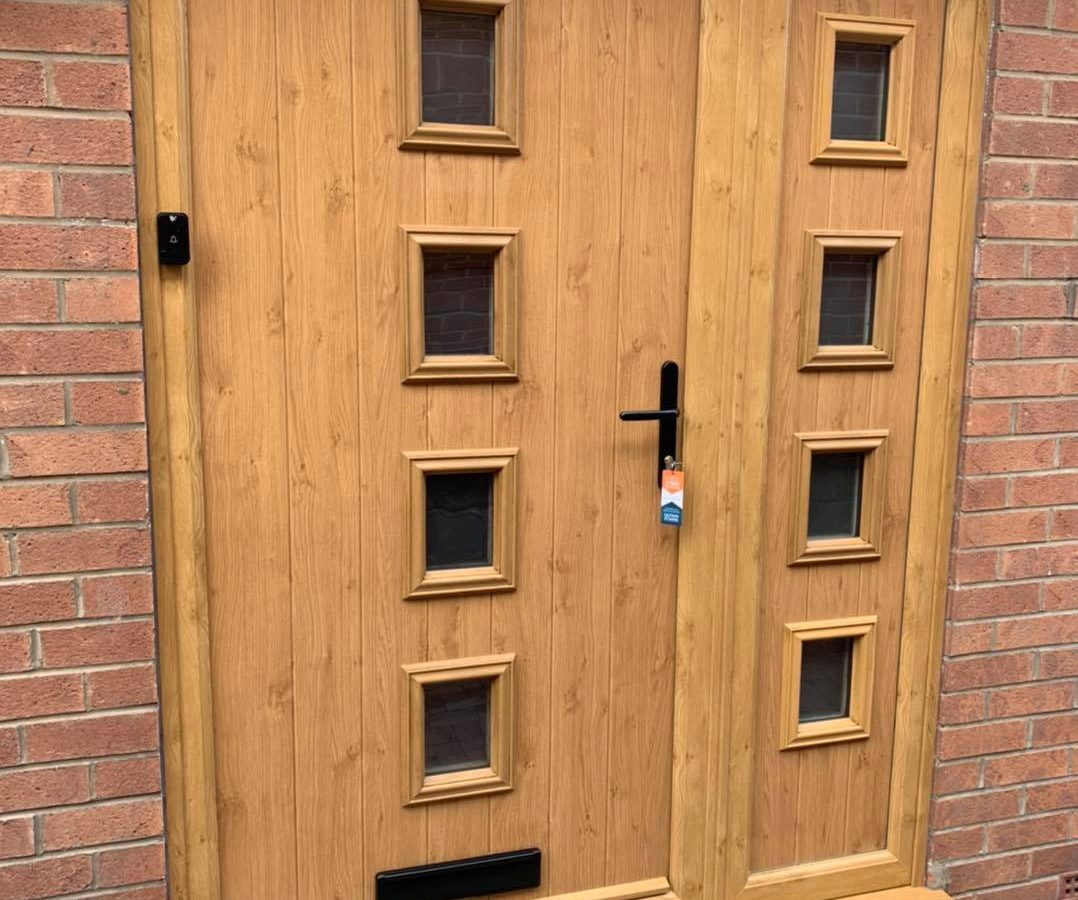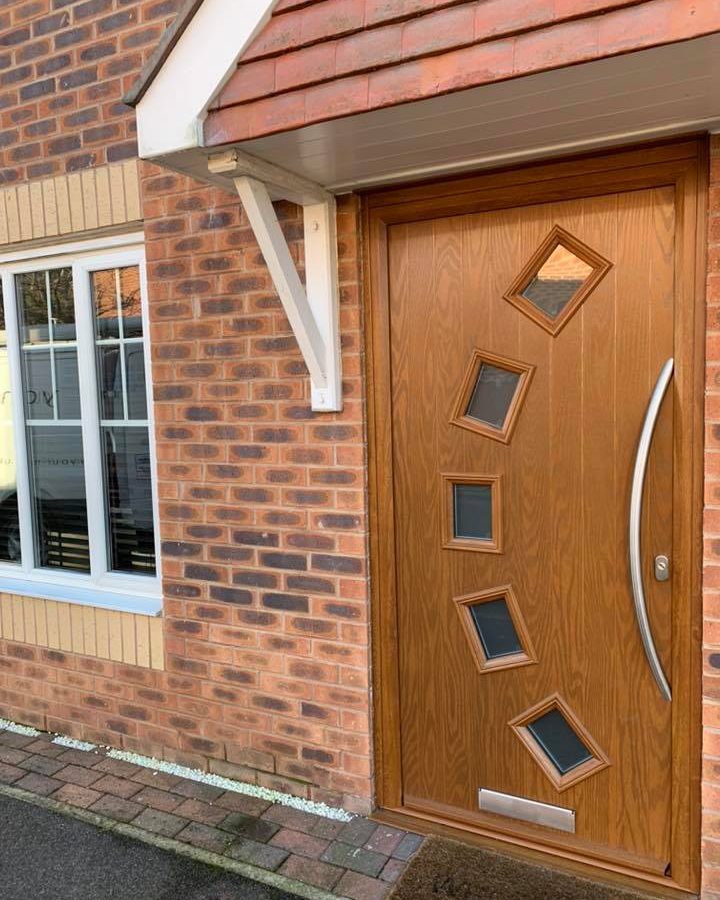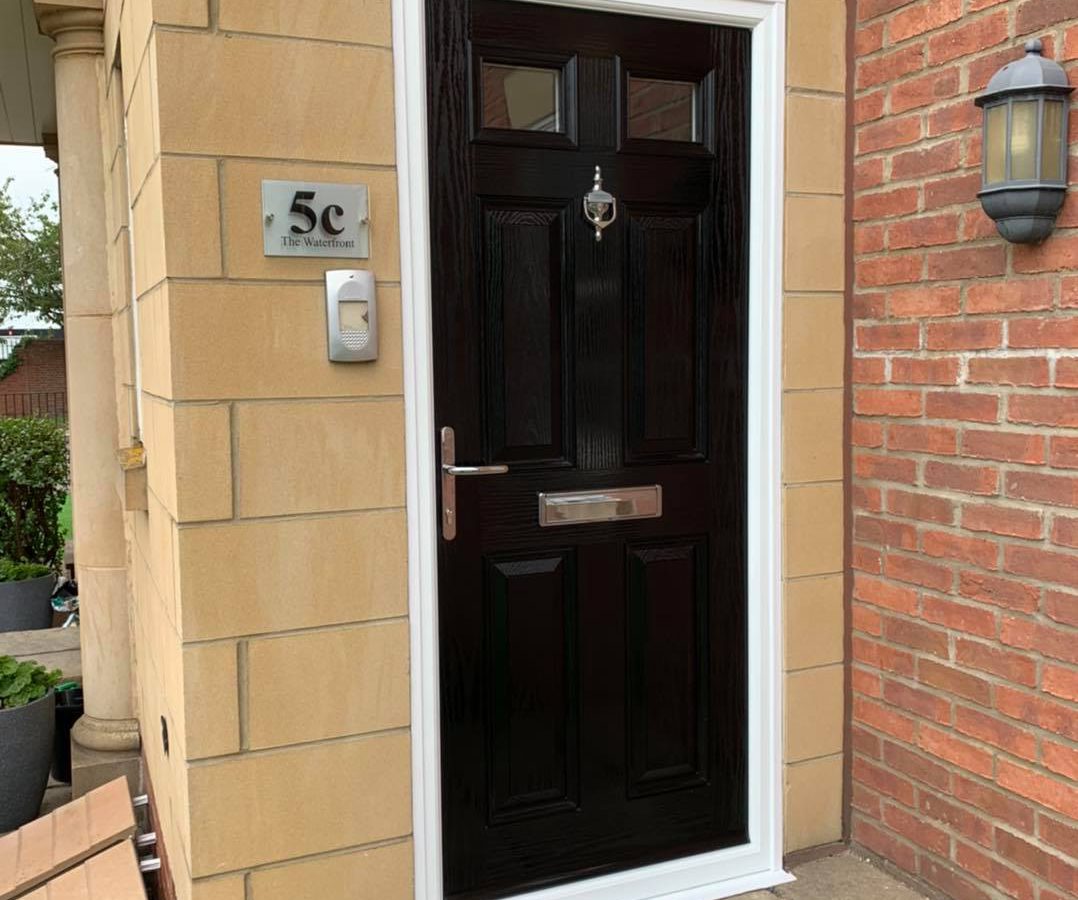 Find a Quote
Supply Only Composite Door Prices
If you're a homeowner looking for composite door supply, use our quoting engine. We deliver to throughout the UK, so get started on your composite door quote right away!
Prior to ordering we recommend you consider the opening direction of the composite door, does the door need to be open inwards or open outwards. The majority of entrance doors do open inwards but in some circumstances this may change. Also ensure you double check the hinge side of the composite door.
Frequently Asked Questions
We find that our customers often have questions about our supply only business. This is the perfect place to find answers. If you have a question that you don't see listed here, you can always contact us or give us a call at 0800 731 7957.
Does Just Doors & Conservatories install their doors?
What's the difference between solid composite and something like uPVC?
How do I care for my composite door?  
Can you get composite side panels?  
Can composite doors be painted?  
Does my composite door require registration with FENSA?  
Why choose a composite door over a uPVC one?
Can I order a Composite fire door?  
28mm solidcore panel matching Solid Core Door
Other Products
Find more about our products. Just Doors & Conservatories supplies homeowners with products for home improvement. We are a supply only company.