Supply Only Roof Lanterns
Bring excitement to your refurbishment or new home when you order and install your own roof lantern. The natural light will open up your living space like never before. When you or your fitters install this product, you'll find it incredibly easy to install and will notice their British made quality.
Check with your local council codes, but our 20° fixed pitch roof fits most building codes. Our ten year manufacturing guarantee means that you're making a secure investment in your home's future. Furthermore, we offer a range of sizes and glass options. Speak with our team about your next roof lantern.
Design Your Skypod Roof Lantern
Form Meets Function
Great Thermal Efficiency
Toughened Glass
Unique Configurations
The utility of their designs only matches the beauty of our roof lanterns. We make sure to offer products that are energy efficient, with U-values as low as 1.2 W/m2K. So, you'll be happy to know that all of our roof lanterns include toughened and self cleaning glass.
Toughened glass makes your lantern resistant to hard impacts or heavy loads from a snowdrift. If your roof is shaded by a tree, toughened glass can help protect your lantern. With these benefits your lantern rooflight is stronger than ever before, and incredibly low maintenance.
Moreover, you can create the ultimate skyline for your home. Choose how many rafters, if any, for your rectangular roof lantern to match the style or shape of your living room or extension. Our Skypod options can come in sizes as large as 2.75m x 6m—that way, your extension or kitchen can bring in even more light.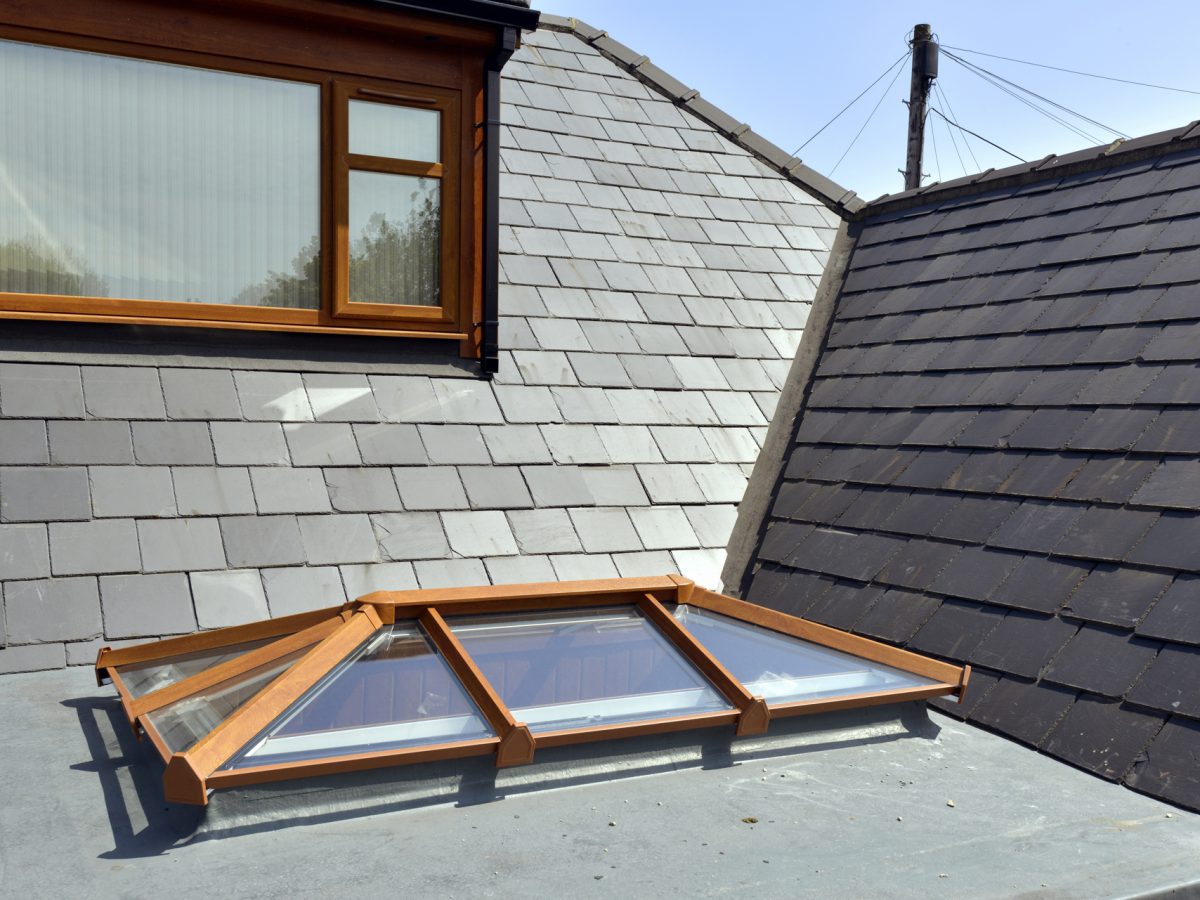 Glowing Light & Colours
Choose our luminous roof lanterns for your next installation project. Natural light provides incredible benefits for your home and you, like improved sleep, mood, and other health benefits. Make your whole day brighter by choosing one of our Skypod lanterns.
Change your kitchen, extension, or orangery by adding one of our prefabricated and made to measure roof lanterns. You won't have to worry about the greenhouse effect in your living room. Choose the colour to match the style of your home, all while defeating solar glare.
When choosing a centrepiece like a roof lantern, you want to make sure that you are creating a cohesive look. That's why our Nottinghamshire team offers more than the traditional black. Choose Rosewood, or Anthracite Grey, to name but a few popular colours.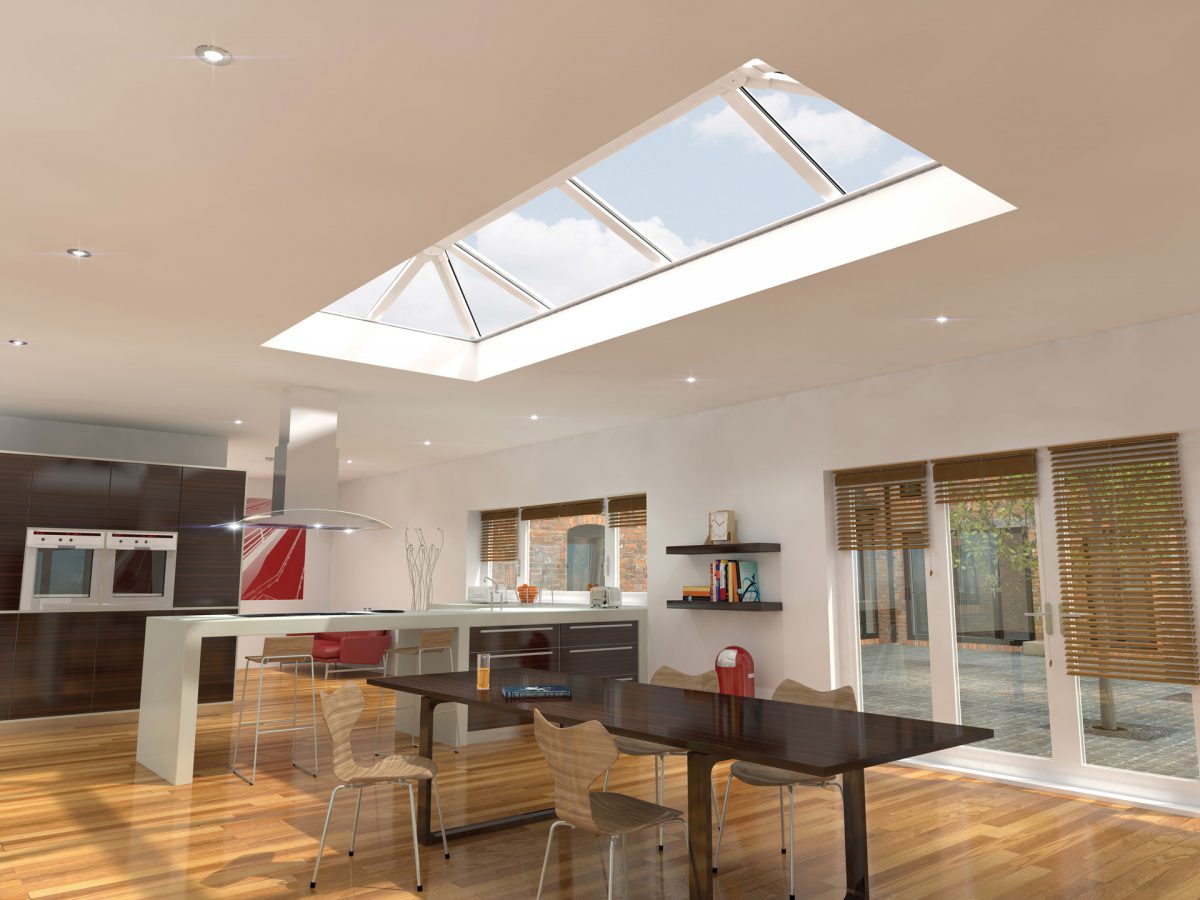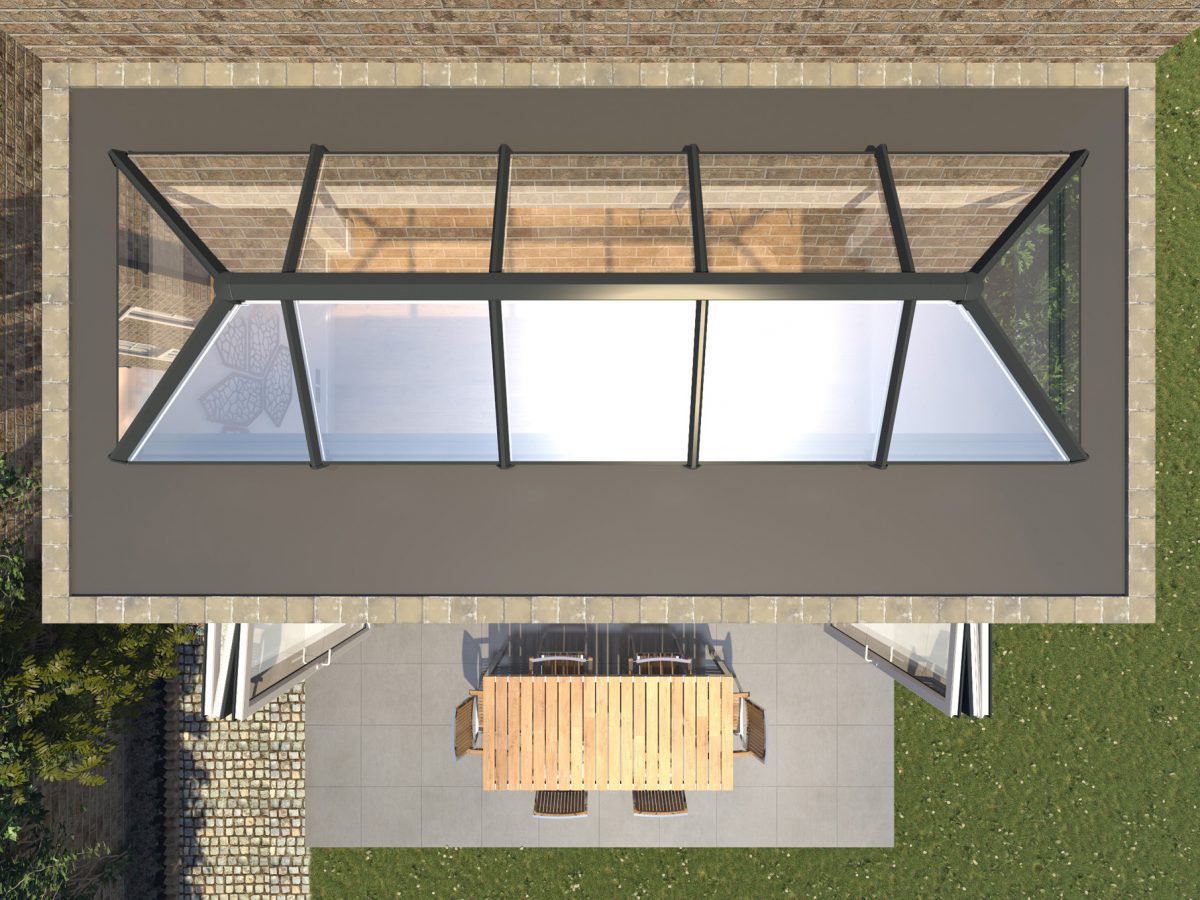 Technical Specifications
Performance
Value
U-value W/m²K (Double glazing)
Size Guide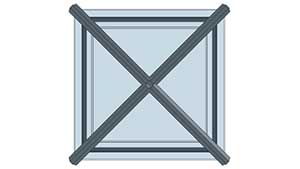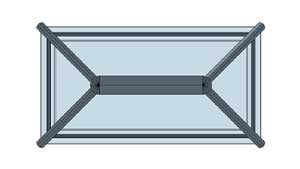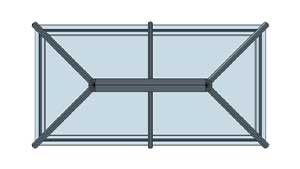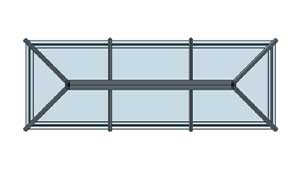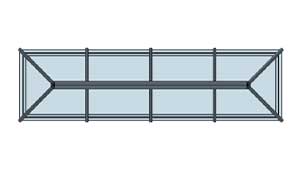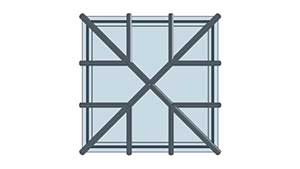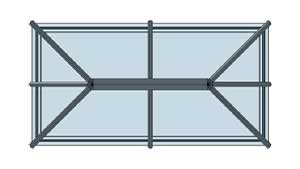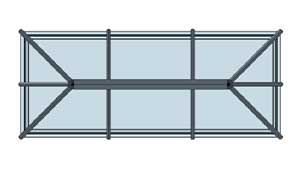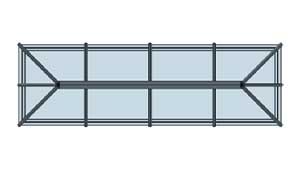 Style 1
Style 2
Style 3
Style 4
Style 5
Style 6
Style 7
Style 8
Style 9
1500mm (max)
1500mm (max)
1500mm (max)
2750mm (max)
1500mm (max)
4250mm (max)
1500mm (max)
4500mm (max)
2400mm (max)
6000mm (max)
1500mm (min)
1500mm (min)
2750mm (max)
2750mm (max)
2750mm (max)
3500mm (max)
2750mm (max)
4500mm (max)
2750mm (max)
6000mm (max)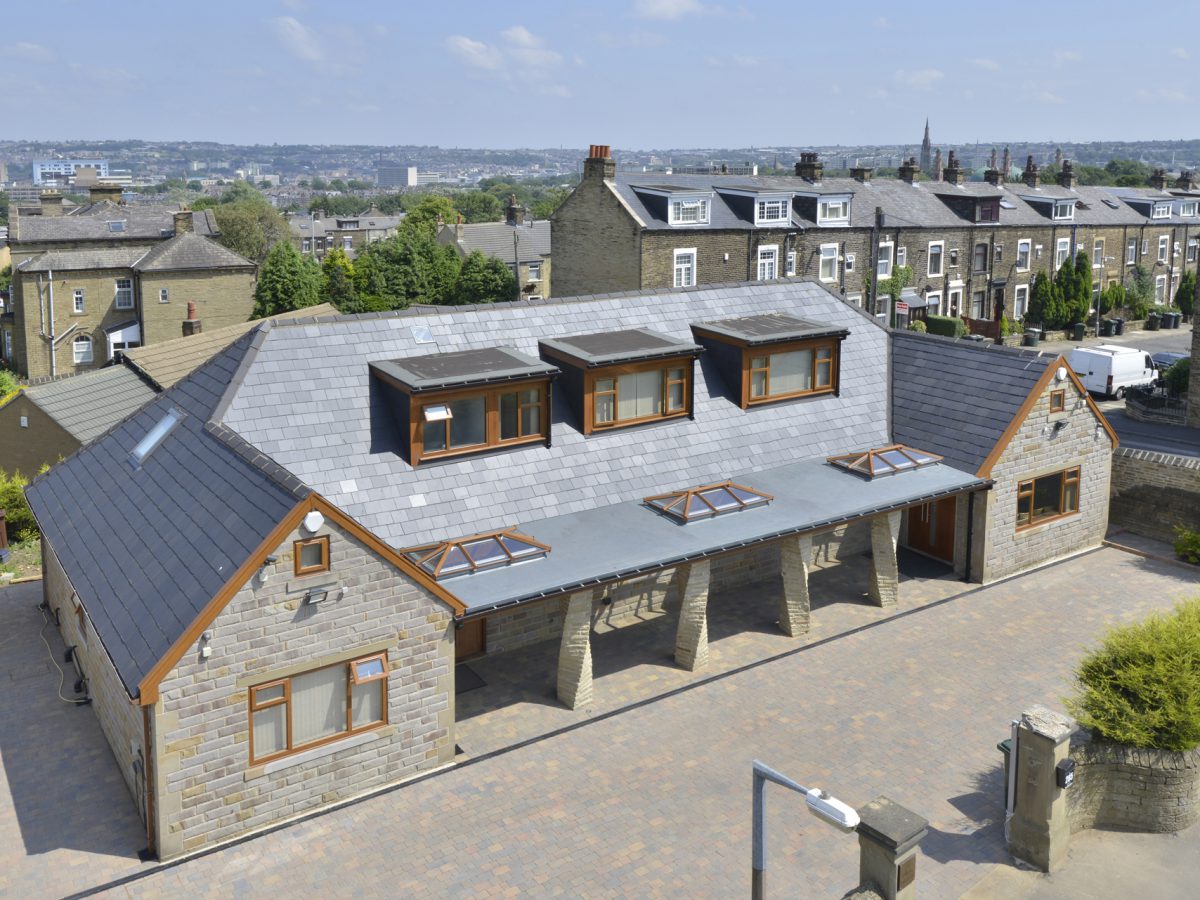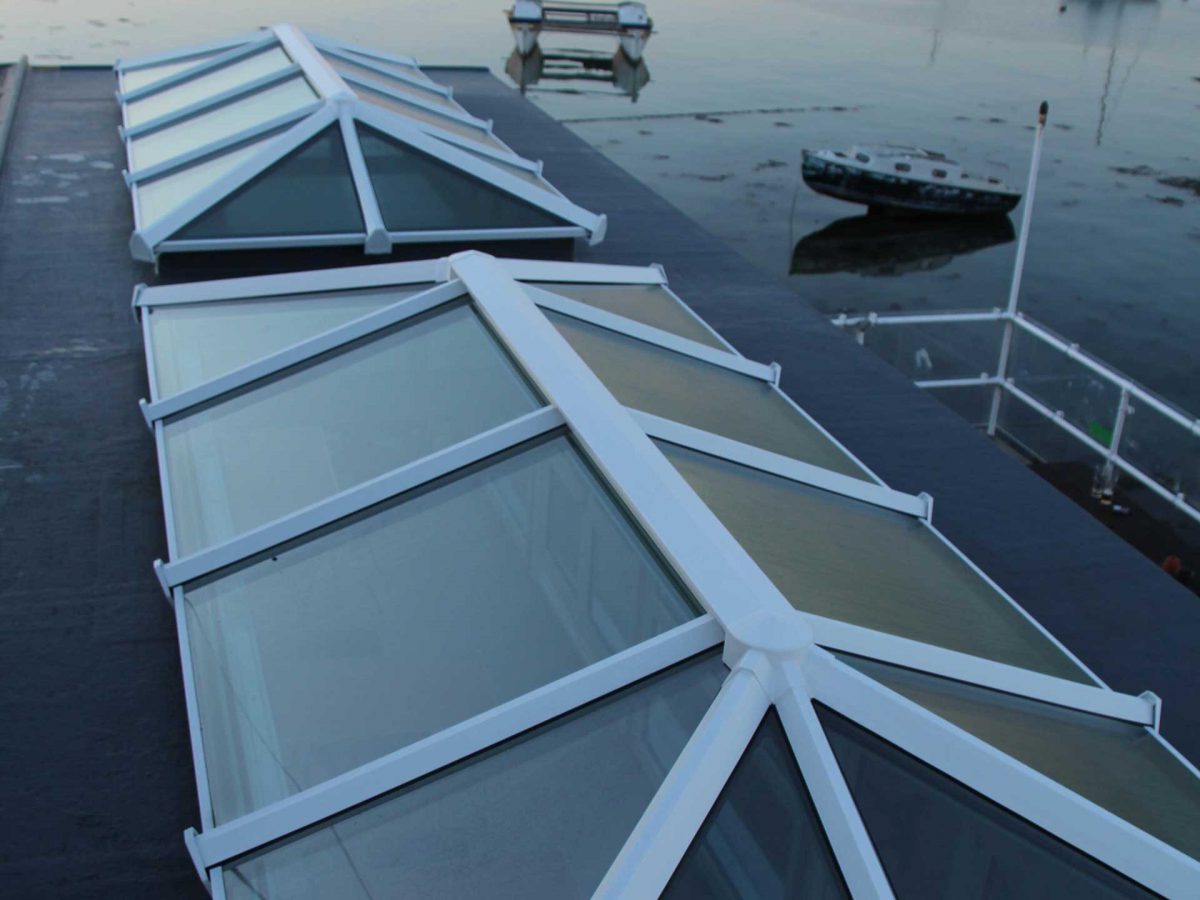 Free Online Quote
Roof Lantern Prices
Place your order for a roof lantern to brighten your home today. Use our form to choose from any of our numerous styles and glazing options.
Frequently Asked Questions
If you have any questions about us or roof lanterns, check out our frequently asked questions. For more information, use our contact form or give us a call. We'd love to hear from you.
What's the difference between roof lanterns and skylights?
The biggest difference between lanterns and skylights is that roof lanterns are hipped and often have gabled options, which is why you'll notice aluminium bars across them. They often are installed in orangeries, extensions, or conservatories.
Skylights, whether fixed or mobile, are flat in comparison and don't have bars across them.
Does Just Doors & Conservatories install windows and doors?
Where does Just Doors & Conservatories deliver?
Skypod Roof Lantern Brochure
Skypod Roof Lantern Installation
Other Products
Just Doors & Conservatories is a supply only company, that supplies roof lanterns, aluminium bifolds, integral blinds, and composite doors to homeowners. If you're a homeowner looking for a reliable supply only service, we can help you. Read more about our products.